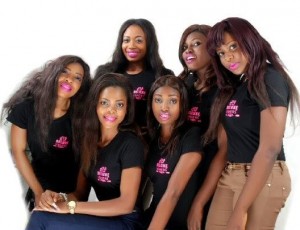 The amount of money you spend on your event is not all that matters, what counts is the perfect and organized finishing touches that intimate ushering services will add to your occasion.
This is not just about hiring ushers, but getting the best professional hands that will make your event a memorable one. Your event is never complete without the glamorous touch of intimate ushering services.
We are passionately committed to adding class and flawless touch to your events, whether big or small. We have worked with corporate giants like Shell, Total, higher institutions etc and we have handled not less than 200 events successfully.
Arm Candy Services
If its a religious gathering, corporate or red carpet event, we will gladly help you to make your outing an interesting one. You want to go shopping, visit the park or beach and you don;t want to attend alone, at the same time you don;t want unnecessary attachment, get in touch with us.
We have strict rules of no dating and we adhere to professionalism. If you are married, we get the approval of your spouse before accompanying you, so you see, we are only here to help you avoid unnecessary complications and make your outing an interesting one.
Married or single, male or female, you don't have to worry about company to your next event. Sure you don't want to spend your time at the event looking lonely and frustrated, Our professional arm candies will accompany you with 100% respect for boundaries. We understand what to do and how to do it to make your outing a special one while accompanying you.
---
Professional Event Ushers.
Birthday party, weddings, house warming, child dedication, burials etc. Whatever the nature and size of your event, we are committed to giving it the perfect finishing touches it deserves. You don't have to worry about how well your guest are been attended to, and running around to make sure people are seated at the right places is none of your business, it's our business to put things in order while you enjoy the day.
---
Corporate Ushers.
Whether it's a small training session, send forth, branding, welcoming or end of the year party, intimate ushering services is the solution to all your corporate get together. Our well trained ushers combines professionalism with poise and elegance to suit your event. Every event is unique in its own special way and we treat yours as such.