Welcome to
Intimacy Clinic
A Foremost Professional Clinical Counseling and Therapeutic Intervention Clinic for Couples or Individuals Who Wish To Build Intimacy. When it comes to helping you find answers to all your relationship, Marital and sexual Questions, we are unrivaled.
YOU ARE IN THE RIGHT PLACE
Search no further, we got you covered! Here we apply professional Counseling Skills backed with Ethical guidelines to help you bring back the spark in your relationship and marriage.
WE BUILD HOMES, MEND RELATIONSHIPS & FIX SEXUAL ISSUES.
Looking for a professional counseling clinic where you can be yourself and feel at home? You are in the right place! At Intimacy Clinic, every client is unique! your session with us is 100% confidential and we dont judge or discriminate based on color, race, religion, cultural or personal belief.
We understand that your relationship is your life and as long as you're willing to give it a shot, it can be beautiful again. If your concern is about having a beautiful sex life and mind blowing orgasm, search no further!
MEET THE FIXER
Hello, thank you for visiting my website, I am the Head Therapist at Intimacy Clinic. I'm passionate about relationship and marriage and I understand how a bad one could make life unbearable. I have more than a decade experience in this and I have 97% success rate. With an average of 20 hours of session weekly, you are in the best hands.
Dr. Tolulope Oko-Igaire
For close to 10 years, I searched for answers on how to become a professional counselor/Therapist, and googled endlessly to no avail. My dream is to become a professional Relationship & Marriage Counselor and A Sex Therapist, this looked so impossible in Africa. Today, I'm living my dreams and i find so much fulfillment being able to lead people towards lasting happiness and help other people who have the dreams of becoming professional Counselors. Now, Intending Counselor could work to my office, and ask all their troubling questions about how to specialized in a particular counseling field, the difference between pastoral counselor and clinical counselor, how to start a private practice etc. If you are passionate about helping people and will like to start living your dreams like The Fixer, Simply click on this link and let me show you how. START HERE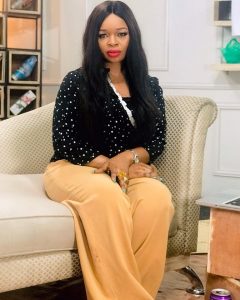 TUESDAYS 11PM
99.3 NIG INFO FM
WAZOBIAMAX DSTV 259
THURSDAY 11PM
99.3 NIG INFO FM
WAZOBIAMAX DSTV 259
I have been to counseling on my marital issues before and I have friends that have done same, but none of us had the kind of encounter my wife and I just had with you. You really know this job Dr Tolu, and I think you're doing it professionally, totally different from the old style we are used too, and I tell you the results has been impressive. My wife is so happy and I sincerely don't know my marriage could be this fulfilling. Thank you for all you do, I will definitely tell my friends about you
Thank you Dr. Tolu. Your lecture has brought happiness to many broken homes and relationship tearing apart. God bless you.
Akporero Oghenekaro Godwin
Dr Tolu, good job, I'm learning every time I watch and listen to your talk.
Doing a marvelous work. I commend your efforts
My husband and I practically make love twice a year before a friend introduced me to Dr. Tolu, I've tried everything you can think of, and i have become a sad and depressed woman. Today i can tell you sex Therapy works, this woman is a life saver!
I was single against my wish but never knew i was doing so many things the wrong way till i met her, Dr. Tolu helped me to reorganize my life and i found the right man within 3 months of meeting her. She's truly The Fixer, I'm so happy...
Getting a Professional Counselor to help my wife and I in a country where we are expatriates looked impossible until we met Dr. Tolu. A brilliant and highly professional Counselor, She was the much needed support system when we almost lost hope in our marriage.
So i was surfing through google, looking for ideas on a great bachelorette party, and I stumbled on The Fixer. I have so much to say about that experience, but in a simple term, I had the best bachelorette party ever, still the best decision i made for my wedding planning. In a nutshell, no one should have a bachelorette party without A Sex Therapist, not just any Sex Therapist, make sure you chose The Fixer.
Get direct answer to some of the issues that troubles relationship and marriage, share your opinion and also drop your comments.
Be part of our communities and join our hot topic for the day, share your experience so that that others can also learn from you.
Follow Dr. Tolu as she goes about building homes and mending relationships, be part of the interesting life of a clinical counselor who is passionate about seeing others happy.
From couples dinners, to youth seminars, marriage seminars, teens program, schools, churches, end of the year parties, corporate events, workshops etc.